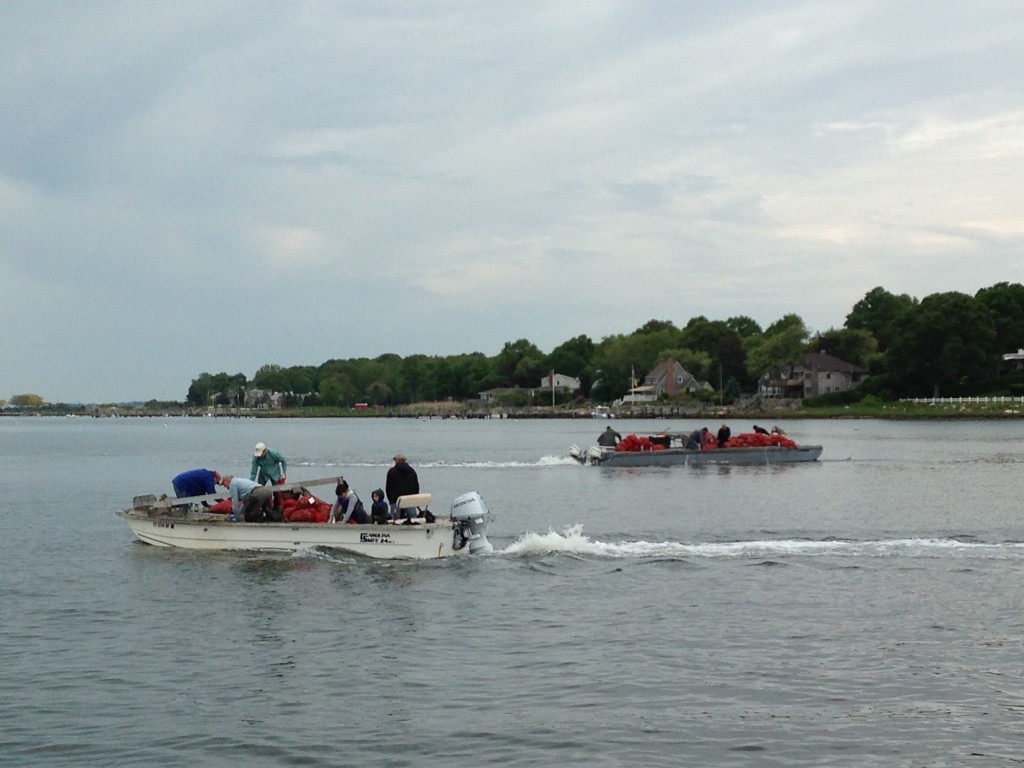 Did you know that many Connecticut towns offer recreational harvest opportunities? Learn when and where to go shellfishing and more how-to information below.
Regulatory Guidance
For recreational harvesters:
2016 Guide to Shellfishing in Connecticut
For local shellfish commissions:
State Regulatory Guidance Documents
Interstate Shellfish Sanitation Conference (ISSC)
ISSC 2013 Summary of Actions *latest version
Illicit Discharge Detection and Elimination Manual
Catching Value: An Economic Assessment of Connecticut Recreational Shellfish Harvest.
University of Connecticut economists and Sea Grant Extension staff are undertaking the first statewide economic assessment of recreational shellfishing. To learn more, contact robert.pomeroy@uconn.edu or (860) 405-9215.
Annual Gathering of Shellfish Commissions
Organized by Connecticut Sea Grant, this meeting covers all aspects of local shellfisheries management and features regulatory guidance from the Department of Agriculture/Bureau of Aquaculture. Contact: tessa.getchis@uconn.edu or (860) 405-9104.
2016
12th Annual GFSC agenda
Presentations (download PDF):Brysh, DeRosia-Banick, Getchis, Macklin, Nikituk, Savona Surabian, UConnEngr, Yang
2015
11th Annual GSFC agenda
Presentations (download PDF):
Getchis, Pawlik, DeRosia-Banick, Pomeroy, Chadwick
2014
10th Annual GSFC agenda
2013
9th Annual GSFC agenda
2012
8th Annual GSFC agenda
2011
7th Annual GSFC agenda
2010
6th Annual GSFC agenda
2009
5th Annual GSFC agenda
2008
4th Annual GSFC agenda
2007
3rd Annual GSFC agenda
2006
2nd Annual GSFC
2005
1st Annual GSFC
2001-2004
Eastern Commission Meetings