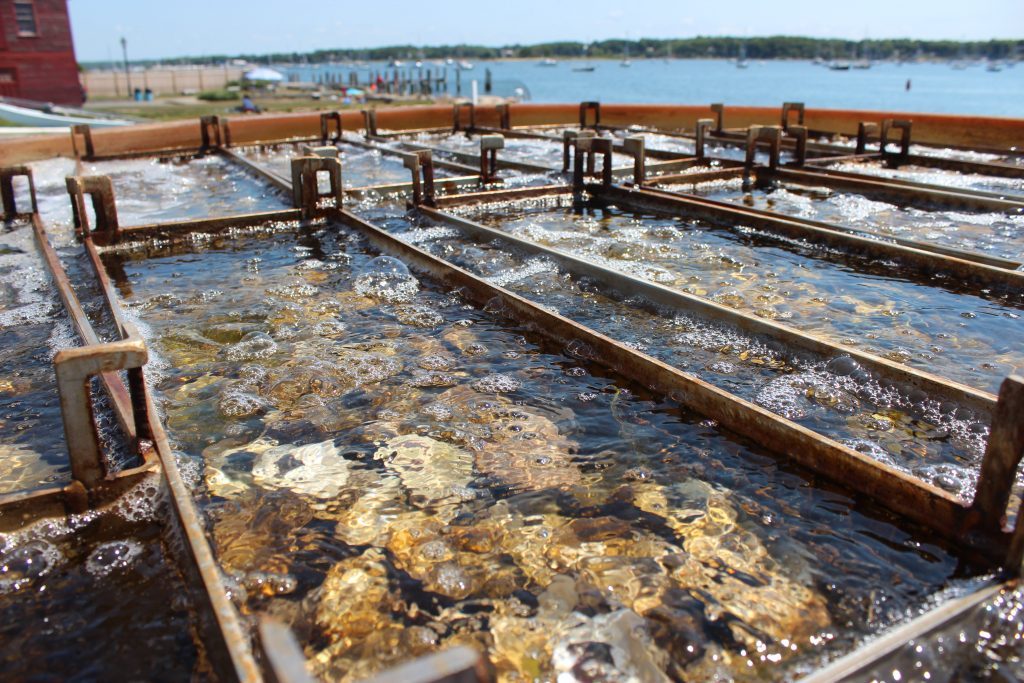 Overview of the Regulatory Process (Shellfish and Seaweed Aquaculture)
There are three main steps that comprise the regulatory process for marine aquaculture, including:
Permission to use the space; involves:

Issuing an agreement called a lease or license

Permission to place gear or structures; involves:

Required for use of fixed gear such as bags, cages, longlines, upwellers, etc.
Review for Potential Impacts to Significant Human Uses
Review for Potential Impacts to Protected Species and Habitats

Business Operations Authorization; involves:

Shellfish Sanitation Training
Facility and Vessel Inspection
Shellfish Sales Licensing
Regulatory authorities 
Guidance for Site Selection, Permitting, Sales and Farm Management
Application Forms
Required forms - Permission to use space     
Town Shellfish Lease/License/Co-Management Applicants (contact local shellfish commission) 
Required forms - Permission to use gear systems
Required forms – Production licenses allowing sales of aquaculture products
Required Training – Hazard Analysis & Critical Control Points (HACCP)
All aquaculture operations are required to have someone trained in seafood sanitation. The Connecticut Sea Grant program offers this course in the spring and fall. Plan early as courses do fill up quickly. See:  https://seagrant.uconn.edu/focus-areas/sustainable-fisheries/seafoodsafety/ for basic seafood HACCP class. For info, contact Nancy Balcom nancy.balcom@uconn.edu at (860) 405-9107.
Seafood Safety Training